South Side Compton Crips
Jump to navigation
Jump to search

The South Side Compton Crips are a well-known gang from Compton, California who occupies the largest territory in the city which stretches from Alondra Blvd. in the north to Greenleaf Blvd. in the south, between Santa Fe Avenue to the west and Long Beach Blvd to the east. They share parts of their territory with the Compton Varrio Tokers and Compton Varrio 70's (who are considered enemies). They are allies with the Nutty Blocc Compton Crips, Atlantic Drive Compton Crips, Duccy Hood Compton Crips, Ward Lane Compton Crips, Original Swamps Compton Crips and the Original Front Hood Compton Crips. The SSCC received national headlines in 1996 when it was believed that Orlando (Baby Lane) Anderson, a member of the SSCC, was alleged to have been the trigger man in the murder of Tupac Shakur. Since then, the South Side Compton Crips had been embroiled in a bitter rivalry with the Mob Piru, along with the Elm Street Piru, Lueders Park Piru, Cross Atlantic Piru and Fruit Town Pirus. They also feud with other Crip sets such as the Santana Blocc Compton Crips, Palmer Blocc Compton Crips, Kelly Park Compton Crips, the Neighborhood Compton Crips, Poccet Hood Compton Crips, Anzac Grape Compton Crips and most recently, a few gangs under the Rollin 100s Crip card (Underground Crips, 113 Original Blocc Crips, 104 Gangster Crips).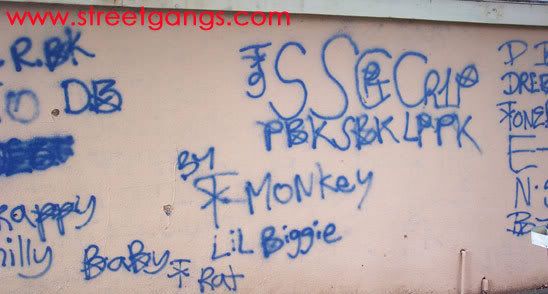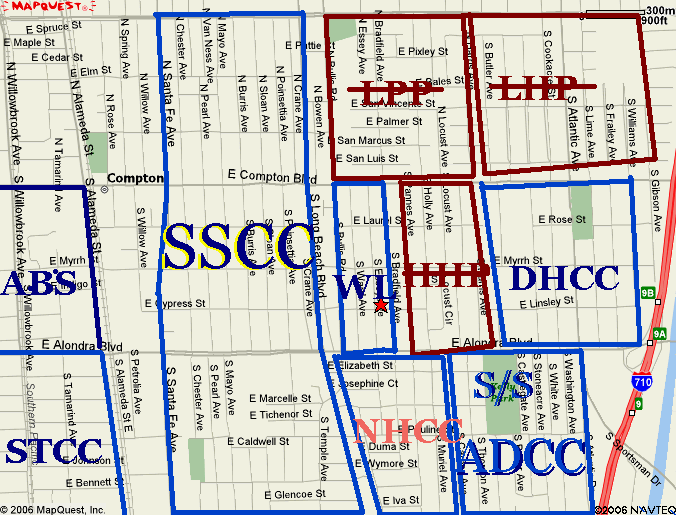 News
Deadly Business: The Tupac Shooting
Disses
Crabs, E-Ricketts, C-Monsters, Snots, Sour Skittles, and Shoe Strings.