Dixon
Jump to navigation
Jump to search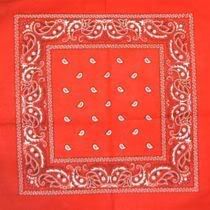 Kingsview Village (also known as "Little Mogadishu") is neighbourhood consisting of a cluster of apartment towers lining a one-kilometre stretch of Dixon Road, east of Kipling Avenue in the west Toronto suburb of Rexdale in north Etobicoke, Ontario, Canada. The area boasts a series of dilapidated apartment buildings heading eastbound on Dixon road for approximately a kilometer. Four of these buildings, identical in design, are 300 feet long and approximately 20 stories high. Compared to some of the other high-needs neighbourhoods in Toronto, Dixon was relatively well planned with plenty of green space, a basketball court, a few small parking lots, a school on the northern border and some peculiarly placed higher-end condos on the northeastern periphery. Dixon has long been a destination for newcomers to Canada, an affordable place near Pearson International Airport to settle in for a while, to repair war-torn lives and to build new dreams.

About 10,000 people (officially 6,700; lower due to under-reporting) live in these high-rises of which about 81% are visible minorities. The area has a strange utopia of the young and the old with 9% of its population are aged 0-4 years old and 9% 5-9 years old. 33% of residents in the surrounding area are African immigrants (e.g., Somalian), Caribbean, or African-Canadian while 57% are of South Asian descent. The average household income is just under $20,000, below the average national rate. In recent years a pocket of Dixon has transformed into a sanctuary for gangs, guns and drug dealers. This area has been claimed as turf to a local street gang calling itself the Dixon City Bloods.

On Thursday, June 13, 2013 43 suspects were taken into custody in the GTA and Windsor areas as police carried out a massive, early-morning raids, which began around 5 a.m. A total of 39 warrants were executed by more than 800 police officers from multiple jurisdictions, with suspects in the GTA taken to Toronto's 23 Division and 31 Division for processing. The operation targeted guns and drugs, and is part of a near year-long investigation into the activities of the Dixon City Bloods. In total, 40 firearms were seized Thursday along with $572,000 in cash and millions of dollars' worth of narcotics[1].
News
Turf of Alleged Gang in 'Dixon City' Has Long, Violent History
43 Arrested In Massive Ontario Raid In Dixon Road & Windsor
Dixon Road: Guns, Gangs & Second Chances
Man Shot In Leg In Dixon Apartment Building
Police Search For Motive in Shooting
Woman In Stable Condition After Dixon Road Stabbing
Man Wanted In Dixon Road Shooting Surrenders To Police
Man Not Co-Operating After Being Shot In Dixon Road
Police Identify 24 Year Old Found Dead In Dixon Road
Dixon Road Murder Victim Feared Something Bad Would Happen
Four Shot Near West End Donut Shop
Comments