Ardwick
From Rap Dictionary
Ardwick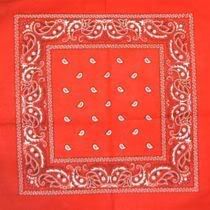 1 to 15 Ardwick Boulevard is a 59-unit Toronto Community Housing project at the corner of Ardwick Boulevard and Finch Ave. West just east of Islington Avenue in the western boundaries of North York in Toronto, Ontario, Canada. Home to many new immigrant families and single parent households, this tight quarters of concentrated public housing was once marred with all the hallmarks of a time when blatant drug dealers and aggressive gang members had control of the area. Graffiti was rife throughout the complex, fights and sporadic shootings were not uncommon and the area was saturated with drug addicts who would frequent the area, but did not live there. This neighbourhood was home turf to a gang called the Ardwick Blood Crew, who controlled much of the drug dealing not only within the tiny housing complex, but in the surrounding area as well. What help turn things around in Ardwick was an intensive 10-month police investigation called "Project Flicker". On September 15, 2005 300 officers raided homes in Ardwick and other Toronto neighbourhoods (as well as those in Brantford, Peel and York regions respectively), resulting in 47 arrests and 1,350 charges including attempted murder, firearms, drug trafficking, armed robbery and participating in a criminal organization [1]. After the raid, a number of safety measures was implemented by the TCHC to insure the safety of the residences including evicting "problem tenants" and erecting new close-captioned cameras within the neighbourhood. The new cameras had an immediate impact on the complex as a drug deal could no longer occur without a camera silently documenting the sale. Business eventually began to dry up and the scores of drug addicts were no longer prevalent. Today, most of the graffiti attributed to the Ardwick Blood Crew had been removed, although memorials dedicated to slain gang members are still put up from time to time. Although members are still known to frequent the area, the weekly violence that once rocked Ardwick is a thing of the past.
News
Gang Memorials Come Under Fire
Police Raids: How Cops and Landlords Work Together to Destroy Toronto Hoods
Police Search For Suspect Wanted in Shooting
Toronto's Battle Against Gun Violence And Gangs.
Comments

B'ZZZZ UPPPP WESTON FINCH ALL DAY FINCH STRIP

BIG UP TO JANE AND FINCH

FUCK DESE SLOBS C'ZUP ALDAYYY REXDALE BOOM BOOM DOOMSTOWN STOVETOP O-BLOC^ QUEENS PLATE KIPLING TANRIDGE