400
From Rap Dictionary
400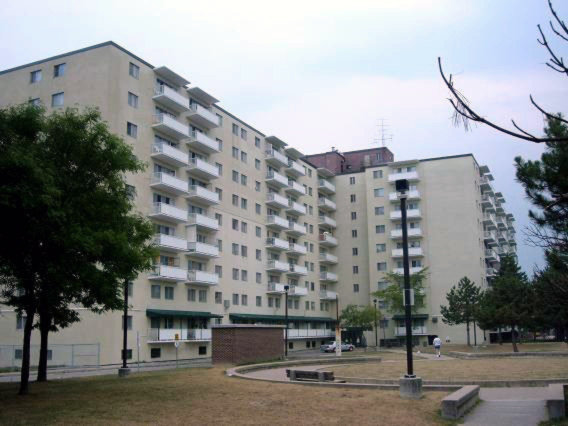 400 is a residential high rise apartment building located at 400 McCowan road just north of Eglinton Ave. East in the central Scarborough section of Toronto, Ontario, Canada. 400/410 McCowan Road are property owned by the TCHC and serves as a first time resident to many new Canadians from varying backgrounds. This community was built in the late 1960's and is now home to a large number of people from various Caribbean, South Asian and South American nations. Although the racial demographic of the area has gone through many changes over the past decades, residence say neighbours still have a very strong sense of community pride and life-long relationships. On April 1, 2009, police conducted a large-scale co-ordinated gang sweep across the GTA which resulted in the arrest of 125 people — including 46 police claim were members of a gang based out of the 400/410 McCowan Road area called the 400 Crew [1].
News
Police Sweep Target Gangs From 400 Area
School Locked Down After Police Pursuit Turns Up A Firearm
Man in Critical Condition After Shooting
Video
Comments

RIP LUU R.I.P Loonie R.I.P Caroline

Gone But Not Forgoten.